!-Généré par Avanquest Technology v:8.0. Pour plus d'information, visitez : http://www.avanquest.com -->
Bienvenue sur ce site qui, comme son nom l'indique, va vous faire découvrir les timbres ayant un rapport parfois fort et évident mais aussi parfois ténu et tiré par les cheveux avec la Normandie.

J'en ai identifié plus de 3 000 de par le monde et trouvé plus de 90%. Je compte sur les visiteurs du site pour m'aider à obtenir ceux qui me manquent.

Pour entrer dans le vif du sujet, cliquez sur le blason de la Normandie.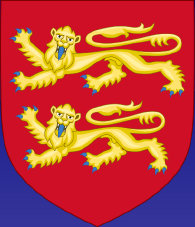 La NORMANDIE
en long, en large et en ....
TIMBRES
Welcome to this site, as its name suggests, it will help you to discover those stamps that have a strong and clear as well as those with a more tenuous link with Normandy.

I have identified more than 3000 stamps worldwide and collected more than 90%. I rely on the visitors of the site to help me to get those I have missed.

To get to the heart of the matter, click on the crest of Normandy.
Version 1.1 - Printemps 2014

Mises à jour mineures de l'
Edition du Onzième Centenaire de la Création de la Normandie

Pour les nouveautés philatéliques il faudra attendre la version 2.0 ultérieure
Release 1.1 - Spring 2014

Minor updates to the original
Edition du Onzième Centenaire de la Création de la Normandie

You must wait until the release 2.0 for the philatelic new items
Elles sont indiquées en jaune ou avec une flèche jaune dans la mesure du possible.
They are identified in yellow or by a yellow arrow when possible.